On Friday, 26 April 2019, Haghefilm was visited by the grandson and great-grandson of its founding director, Willy Mullens.

The grandson, named after his grandfather, handed over a plaque with his son to Erik Vrolijk, CEO of Haghefilm Digitaal. This plaque was originally a gift from the staff of N.V. Haghefilm to its director in 1949, in honour of his 50-year anniversary as a pioneer in Dutch film.

Willy Mullens Sr. got his start as a cannonball in the circus. When the circus went on the road to Paris, Mullens was witness to an early cinematic sideshow in a tent. Awed by the spectacle, he bought several films and projected them with the circus. Later he started making his own, often quite inventive films — such as one filmed while lying on the roof of a tram going through Utrecht.

He founded the laboratory N.V. Haghefilm, and went on to make film recordings all over the world.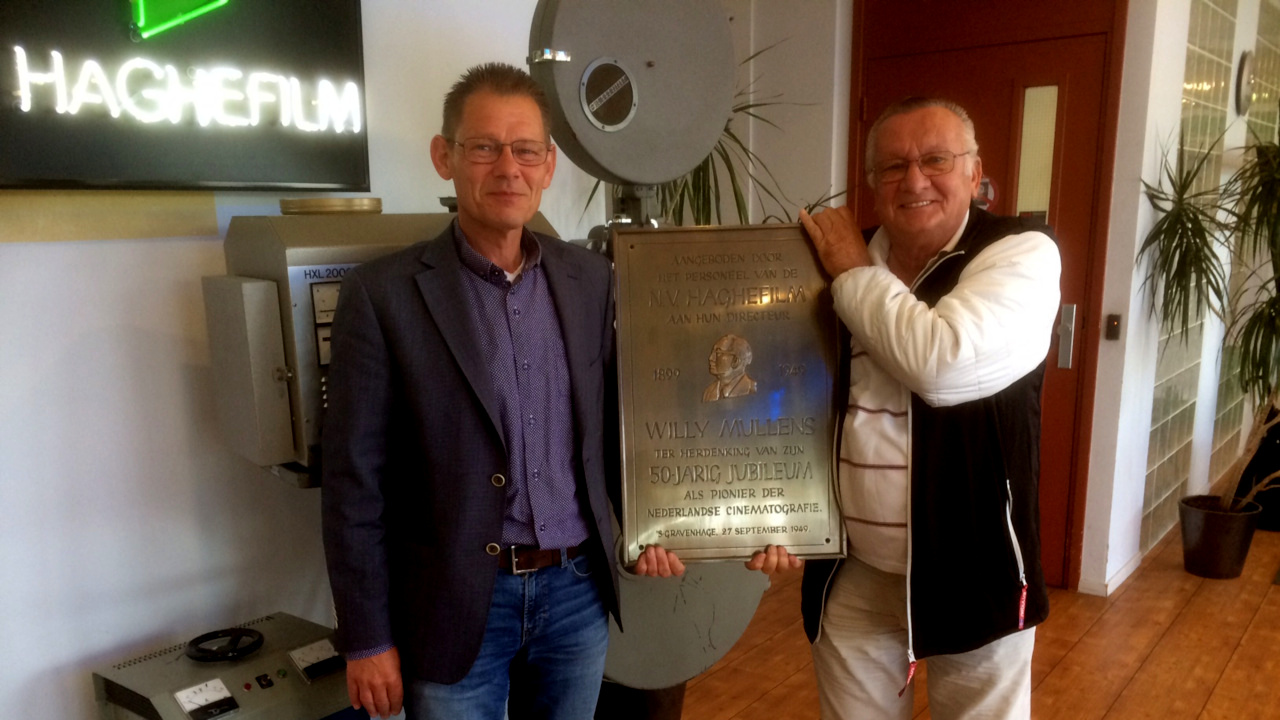 Haghefilm Digitaal CEO Erik Vrolijk [left] receives the commemorative plaque from Willy Mullens Jr. [right].
---
During the recent meeting between current Haghefilm staff and Mullens' heirs, film restorer Juan Vrijs handed Willy Mullens Jr. some archive recordings from the history of Haghefilm, which were rediscovered at a flea market in Amsterdam.